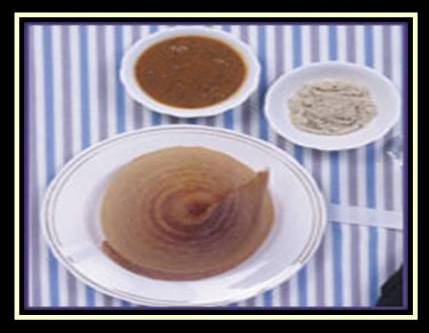 RAWA UTTAPPAM
Ingredients
1 cup rawa
2 tsp maida
½ cup curds
2 green chillies chopped
2 tbsp coconut grated
salt to taste, oil for cooking
Method
Combine together the rawa, flour, curds and ½ cup of water to make a batter.
Cover and keep aside for at least 15 to 20 minutes.
Put the green chillies, cumin seeds, coconut and salt and stir well.
Use less water to make a batter. Heat a large non-stick tava on a high flame and pour ½ cup of the batter while tilting the tava so that the batter forms a thin layer. Smear a little oil on the sides. When the sides brown evenly, fold over into half. Repeat the same procedure for the remaining batter.
Ready to serve hot.