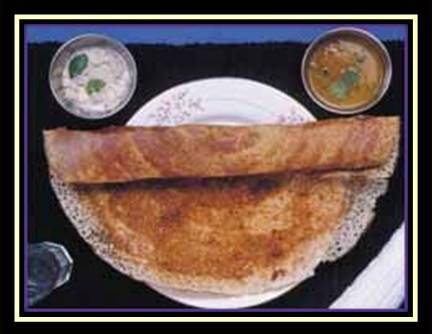 AVAL DOSAI
Ingredients
2 cups rice
¾ cups aval
1 tsp urad dal
1.5 tsp salt
cooking oil
Method
Soak rice, aval and urad dal in water.
Keep for about 1 hour.
Wet grind the above with salt into a fine batter.
Keep at room temperature for 12 hours.
Spread a big spoon full of the above batter on a hot non-stick pan, and put 1 tsp of oil around it.
Close the dosa with a cover and allow it to cook for a few minutes.
Ready to serve hot.